We are a church within the UPCI, the United Pentecostal Church International. The UPCI is a Pentecostal organization with churches across the globe. We are currently reaching 195 of the world's 210 nations. It is our mission to bring the whole gospel to the whole world. Go to upci.org to learn more.
Our History
In 2014, our family of four felt God leading us to start a church in the Tinton Falls Eatontown area. We started teaching Bible Studies in our home before we decided to find a local place to meet. With the Spiritual and financial backing of Pentecostal Tabernacle in Staten Island, pastored by Robert Carter, we began to find a place. After many closed doors, we came to Hope Presbyterian. They opened up their building to us and we are there to this day. We are very grateful to be able to share the beautiful facility with them as we try to shine our light into this area.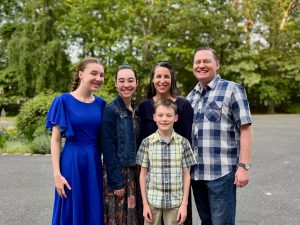 On November 3rd, 2014, my wife Sharon, and our two daughters, Angelina and Alayna, had our first service. And through prayer and the guiding of the Holy Spirit, we began to grow as Jesus worked his way into the hearts of this community. Changing lives and families. My family was also blessed with a baby boy on October 1st, 2014. He was the first baby born into Family Church and I know he won't be the last.
Years later, our church has grown. And we are all so happy to see the wonderful life changing hand of God in our family and the church's life. We welcome you to be a part of our still growing church. We would love to have you.
-Pastor Matt Mcfarland
Our Leadership
Pastor Matthew Mcfarland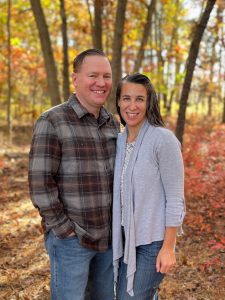 Matt grew up in a family that not only displayed the love of God but also the power of God. He saw lives changed from a very young age and knew he wanted to a part of that. His parents were church planters when he was a teenager. And Matt learned that true happiness comes only when you give yourself for the benefit of others. That understanding has guided him through out his life. He gave his life to Jesus at the age of 16 and acknowledged the call of God on his life to go into the ministry.
Matt attended Indiana Bible College and graduated in 2000 with a degree in Theology and Biblical Studies. While in college, Matt met his amazing wife Sharon at a church conference in North Carolina, and they were married in 2001. They worked as youth leaders and helped with music at Pentecostal Tabernacle in Staten Island, NJ for 6 years. Then they worked in Ireland and the United Kingdom for 2 years. After returning to the United States, Matt and Sharon acknowledged a new plan God had for them. To plant a church in Monmouth County, NJ.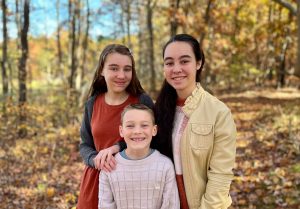 Since then, Matt and Sharon have had three beautiful children, Angelina, Alayna, and Conner. Both of their daughters help at Family Church every week. They assist with sound, the service recording, and even music. And Conner might one day be helping his Dad preach.
Sharon Mcfarland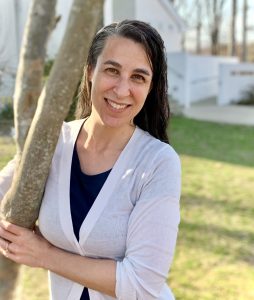 Sharon was born and raised in Staten Island, NJ. She was blessed to grow in a loving Christian home, and like Matt, was a pastor's kid. At the age of seven, Sharon gave her heart and life to Jesus. And now she is teaching her children about that commitment.
Sharon went to college at CUNY College of Staten Island and graduated with a B.A. She married the love of her life in 2001 and they had their first child in 2006.
Sharon's ministry is, of course, helping to grow the church with her husband.  She also helps with the music at Family Church and the service recordings and their Sunday School. But the most important part of her ministry for her is being a wife and mother to her incredible family.